Nature Surf Camp propose two types of accommodation to welcome you :
Accommodation at the surf camp
Our accommodations are composed with various brand-new buildings, thought and designed in the "surf camp" style.
Built on a 2500 sq. meters wooded land, a stone's throw away from Messanges town (between Vieux-Boucau and Moliets) and very nearby the Ocean.
Several spaces connected with walkway and wooden patios will be permitting you to enjoy the best way this place dedicated to respect of nature, self-wellness and to surf of course.
Sleeping side, the Nature Surf Camp in Messanges is composed of :
Single-story space, quiet and peaceful, light and spacious with varied sizes.
A full-equipped dependent flat.
2 spots for minivans, camping-cars and equipped trucks.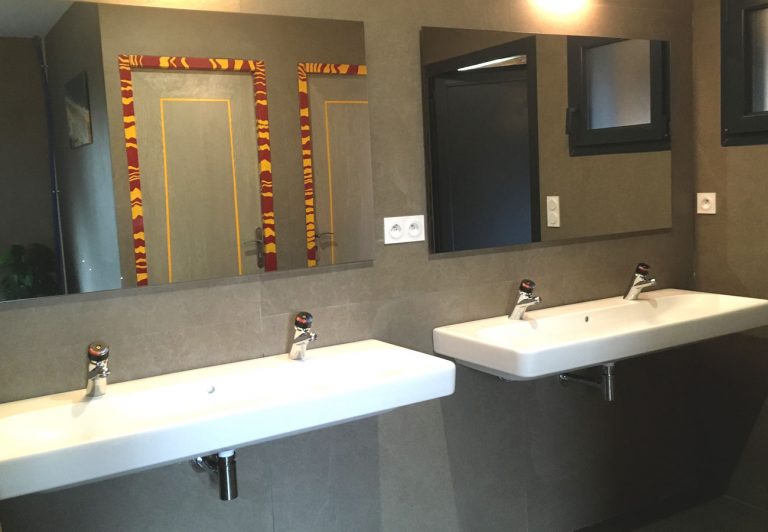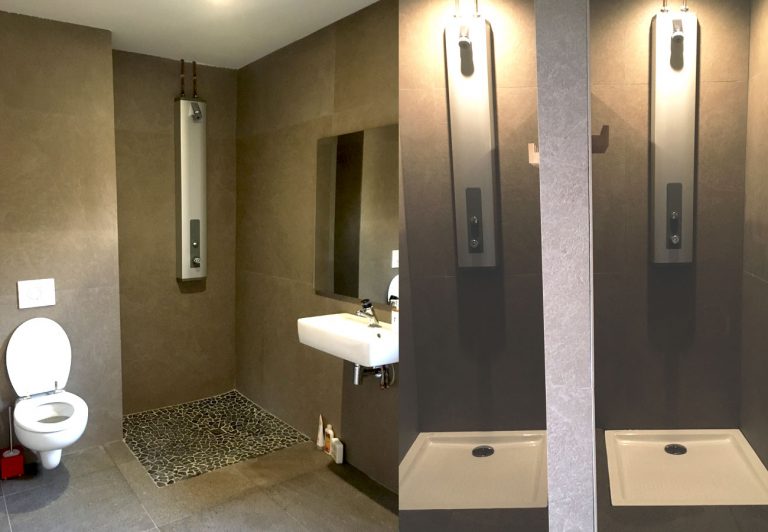 Common sanitaries, light and spacious, 3 showers, 3 WCs, 3 bathrooms sinks.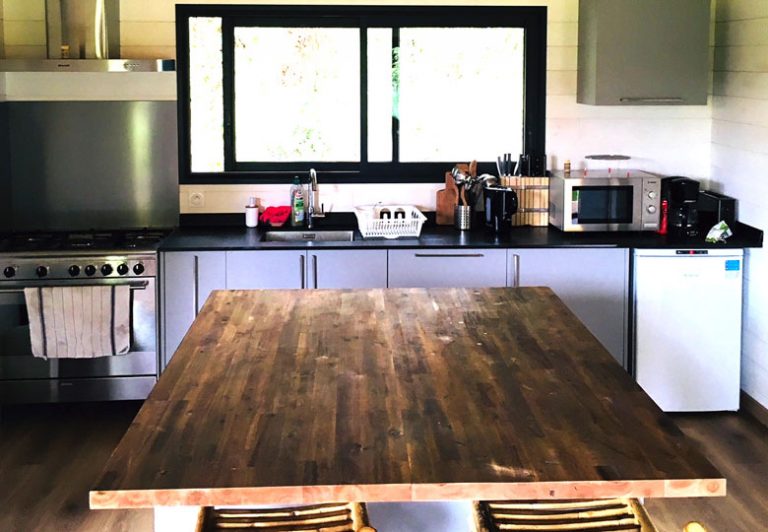 A 45 sq. meters place entirely dedicated to your culinary inspirations, dinners and evening meals. To enjoy all of this, a family table inside as well as 25 square meters covered terrace.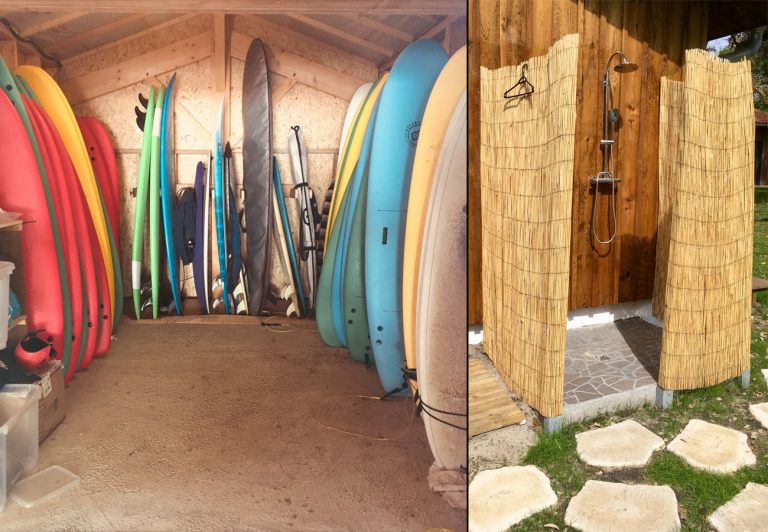 A local entirely dedicated to the surf material maintenance.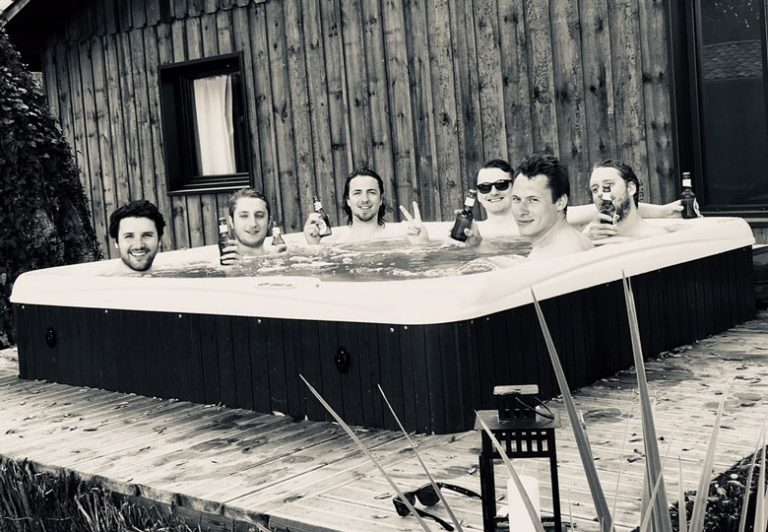 An Indonesian Faré to enjoy the nature in a very peaceful way. A jacuzzi to relax your muscles after your daily surf session. And much more to entertain (pool, ping-pong, molki…).
By yourself or with friends: rooms with individual spaces
Composed with individual spaces specially thought to allow anyone for keeping in own privacy
Even being in the same room.
All those spaces are equipped with one single bed, one cloakroom, one small light and one plug socket.
Those rooms will suit perfectly for people people coming alone, or groups of friends.
Access to the commodities buildings: common kitchen, common bathroom and toilets.
Couples : Rooms with double beds
Those rooms are perfect for couples.
Access to the commodities buildings: common kitchen, common bathroom and toilets.
Family or friends: Room "La Suite"
This room is perfectly suitable for families and mates:
A couple bed, small lounge and mezzanine with a single bed.
Access to the commodities buildings: common kitchen, common bathroom and toilets.
Family or friends: Room "L'appart"
Single-story apartment with:
Individual kitchen and bathroom
Garden, terrace and own carpark
Composed with a small lounge, a room with double bed and a room with two overlaid beds.
This apartment is perfect for families and friends. It preserves your privacy respecting your familial rhythm.
Spots for minivans, camping-cars and equipped trucks at the Nature Surf Camp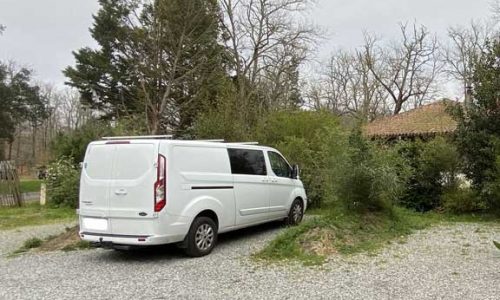 For the road trips passionate, or people on budget, the surf camp propose van parks with electricity, in which you can enjoy your sleep in your minivan our camping car, and also use the facilities and the friendly atmosphere of the camp.
"Glamping" accommodation at Moisan Camping
We are really pleased to propose you an atypical accommodation, full comfort and 100% "nature". Located in the Moisan camping, on spots ideally placed in shaded corners, the Nature Surf Camp is composed with 3 platforms from 4 to 5 people.
800 meters from beach and town. The platforms "lagon" will bring you surf camp atmosphere, relaxed and low budget. This package is available only in high season and everything will be set at your arrival: flaps, tents, futons and pillows, furniture and all you need to prepare your meals.
It offers 7 nights from Sunday to Sunday, 5 surf lessons from Monday to Friday with Pacôme et Benoit's team from Desert Point Surf Shop, in Messanges beach. Material is available all stay. So, this is the perfect combo to enjoy the surf and the peaceful vibes of our village, with friends or family.
Indeed, Moisan Camping is located right between town and beach. What else?