Where is Messanges located in the Landes in France?
Messanges is in South West France on Les Landes coast, 20 kms north of Hossegor.
The closest station is Dax and Biarritz airport is 45 minutes away. Highway A63 exit 11 for carsharing.
Where is the Nature Surf Camp located ?
Our Surf Camp is located in the peaceful neighborhood of Camentron, 3 kms away of the ocean.
Situated just next to the bicycle path, Messanges beach can be reached in 15 minutes in bicycle or 5 minutes in car.
The charming town of Messanges is right in the middle of the trip!
Mesures spéciales saison 2020 :
L'activité du Nature Surf Camp ayant repris ce 2 juin 2020, il était important pour nous de faire le point avec vous concernant le déroulement de votre séjour en termes de sécurité sanitaire.
 Concernant l'aspect financier, tout acompte ou réservation fera l'objet d'un remboursement ou d'un avoir en cas de non-prestation de service due à la crise sanitaire liée au CoronaVirus.
Les espaces communs font l'ADN de notre établissement, le Nature Surf Camp ne serait pas ce qu'il est sans cet esprit de convivialité, c'est pourquoi notre équipe s'engage à désinfecter au maximum ces lieux. Nous demanderons bien évidement à chacun de nos convives de respecter les autres concernant tout le matériel à disposition.
Pour se faire, du gel hydro-alcoolique sera à disposition en permanence et les matériaux d'entretien (éponges, torchons, essuis…) seront changés et lavés le plus souvent possible.
Nous ne comptons pas obliger le port du masque dans notre établissement, libre donc à tout le monde de faire comme il l'entend. Bien sûr, il en viendra à chacun de respecter les volontés et états d'esprit de tous nos convives, il en va de simples règles de savoir-vivre.
Le nettoyage des lieux entre chaque groupe se fera suivant un protocole bien strict.
Concernant l'aspect surf, chacun disposera de sa propre combinaison et les planches seront désinfectées entre chaque séance.
Vous les savez ou vous le verrez, les séjours au Nature Surf Camp sont avant tout des moments de partages et de convivialité.
Ce serait contre notre nature de vous demander de garder vos distances avec les autres et d'éviter les embrassades.
Mais comme dit plus haut, il en va de simples règles de respect des autres et de savoir-vivre, car c'est aussi ça le Nature Surf Camp.
C'est donc pourquoi nous ne nous tiendrons pas responsable en cas d'infection de l'un de nos stagiaires. Les mesures seront mises en place par notre équipe et nous vous demandons donc d'agir en personne responsable. Car il n'y aura que tous ensemble que nous sortirons de cette période particulière.
Organization of your stay
Transport :
Return trip can be organized by our staff from the Dax station or the Biarritz airport, from 9am to 7pm 7days/7days. Please contact us to set up your arrival and departure.
Transport beach/camp are different following the option chosen:
In middle and low season, either you have your own vehicle, or we also have a partnership for electrical vehicles at a really good price, or simply normal bikes (in extra).
In full season, with your own vehicle or electrical bike which is include in the price.
Organization of your arrival
We welcome you the Sunday at 3pm and we will present you your personal accommodation.
Welcome drink at 7pm.
 Participant meeting
Information on the camp's way of life
Surf groups makeup
Surf schedule presentation
Surfboards and wetsuits handing out
Breakfast
During the high season, breakfast is waiting for you every morning in the common kitchen: tea, coffee, chocolate, cereals; milk; bread, jam and seasonal fresh fruits from a local market gardener. Most of the time, we try to make our purchased following fair trade.
Meals
A 45 square meter fully equipped kitchen to your disposal for your midday and evening meals.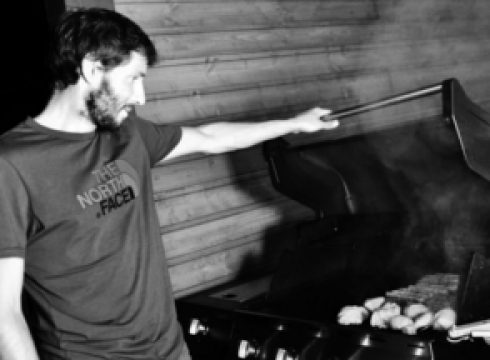 How is the bedroom's distribution organized?
The bedroom's is organized as followed:
 Two dormitories perfectly suitable for those who travel, by their selves or with friends, who would like to meet other peoples.
2 double rooms perfect for couples who like to keep their intimacy enjoying the good atmosphere of the surf camp.
The "suite" room for families and friends
An independent 4 people flat perfect for family with own kitchen, bathroom, carpark and terrace. With family or friends, it will help to keep your privacy enjoying all the surf camp facilities.
About my toilette?
A common sanitary block made off three showers, three toilets and 2 big bathroom sinks with mirrors
About my meals?
Breakfast is only included in high season. Fridges and freezer are free-to-use. Big open kitchen is there and an outside kitchen to enjoy barbecues for instance.
A few minutes away of the camp, nice and tasty restaurants and pizzerias are there for you.
Do I have to bring my sheets of sleeping bags?
At the camp, all the sheets are included so you do not need to bring anything but your shower towel. With the glamping package, you must bring sheets and sleeping bags.
What's the average age of the people I'll meet?
Age varies from 7 to 77 years old, single; couple and families are welcome at the camp. A good opportunity to meet new people and share all your surf experiments in a warm and nice background. Solo guys will find peaceful comfort in a natural environment, nearby the forest, jacuzzi in the evening, the ocean and its sunsets.
Do I will find a swimming pool at the camp?
Unfortunately, we didn't have time to build a swimming pool for our first year in the Camentron neighborhood. No panic, a jacuzzi and an outside shower are set for your daily after surf session.
If I like a quiet stay, is it the case?
Everything was thought to keep up the Zen side of the camp.
What about party?
Fortunately, a lot of party around: Dax, Bayonne, Spain is not far away, but please respect and be quiet on the way back!
When is the surf camp open?
From Easter to All saint's vacations.
Are the dogs allowed in the camp?
Nope, only if they surf.
Can I stay without surfing?
Of course, often in a family, not everyone surfs.
Can I come with my family?
Of course, a flat has been thought on the same spot and a 3 people room called "la suite".
Can I come by myself?
It is the case for the majority of the participants, friendships come easily at the camp.
In couple, are the beds double?
For couple, sure!
Is the supermarket close by?
2 minutes in car, 2 kms. If you have no car, do not worry there is always someone who will drive you to the supermarket, not a problem.
Can I ride bicycles?
Yes, there are numerous bicycle tracks in Les Landes and the forest is really nice. We have a partnership with electric bikes company which gives you super good bargains. This service is automatically included in the price in high season which will be leading you to the secret spots. Locations are also possible in high season but in extra. Our partner Louetonvélo.com of course propose normal bikes rental.
Can I have an internet access?
Yes, there is wi-fi at the camp. Please do not abuse of it 😊
Is there a carpark?
Yes: spacious, private and secured.
For the surf camp formulas, at what time can I arrive and leave?
We welcome you on Sunday from 3pm, please contact us if you plan to arrive before. Departure must be before 12pm.
I have no surf material; do I have to buy it?
Nope, surf material is provided, and you can enjoy it away of the lessons.
More than surf, Les Landes propose various activities in the way to full-up your stay. That's why le Nature Surf Camp introduces you its 3 mains partners in the relation with surf.
If you want to discover the fauna and flora of the region, do not look further, Davos is the men! Definitely one of the best SUP riders of the region, he will bring you on the Azur lake to show you the beauty of our forest in the best way possible for an about 2 hours ride.
Nowadays, yoga and surf are well-connected. Not being expert of it, we give our truth to Laeticia whose an absolute expert of it. She can come at surf camp from 4 people group or you can join our daily sessions in her yurt in Azur or on the Messanges main beach on the summer.
The whole region of Les Landes is all connected with many bicycle paths, so bike is the best means to get to the spot. With already 2 years of partnership, the ludos propose you any type of bicycle, the most interessant is the electric fatbike with really good value. The bicycles are bookable on site, and delivered at the camp, so forget your car for your stay in Messanges.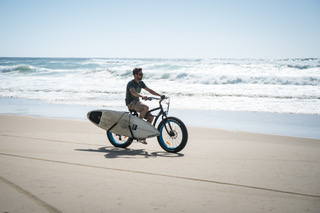 LoueTonVelo.Com
L&L Vélo Sarl
ZA Pey de l'Ancre
40660 Messanges
+33(0)6.77.46.53.66
www.louetonvelo.com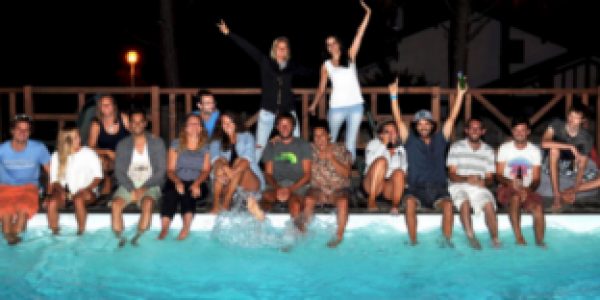 ORGANISATION DE VOTRE ARRIVÉE
Accueil le dimanche à partir de 17 h et mise à disposition de vos locaux personnels.
Pot de bienvenue vers 19h30 le dimanche:
rencontre entre participants
informations sur la vie au surf camp
constitution des groupes de niveaux
présentation des horaires des cours surf
attribution du matériel et combinaisons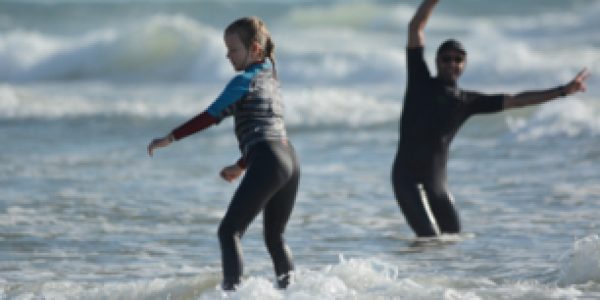 Le programme des cours est établi du lundi au vendredi les horaires sont prévus en fonction des marées, modifiables suivant la météo.
Vous pouvez continuer à surfer seul et garder le matériel après les cours.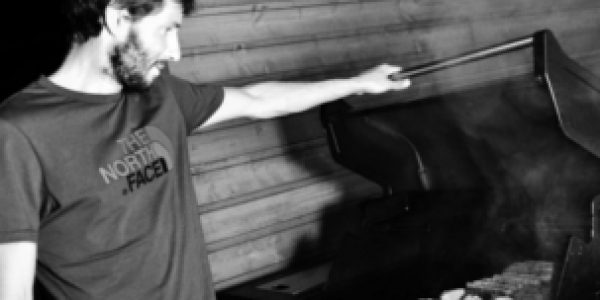 Le petit déjeuner vous attend tous les matins dans le faré, du thé, café, chocolat, céréales, lait, pain grillé, beurre, confitures maison et fruits frais de saison provenant d'un maraîcher local.
Les achats se font le plus possible en commerce équitable.
Une cuisine équipée est à votre disposition pour vos repas du midi et du soir.