Antoine is 31 years old. He discovered surf when he was 8 years old. The passion came straight away, and it is naturally that he spends all his summer at the Waiteuteu Surf Club of Messanges. When he is 18, Australia is his goal, telling his parents that he goes there to learn English, but that's with his surfboard that Antoine discovered the many spots of the East coast, Lennox Head Coolangatta or Torquay for instance. Always being hesitate between his home Belgium and his passion. It is quite naturally that Antoine moved down to the Landes Coast in order to enjoy his passion.
Antoine has taked charge of the reception for 4 years now, from the reservation till the welcome drink. He is always smiling and will try his best to make your stay the nicest possible.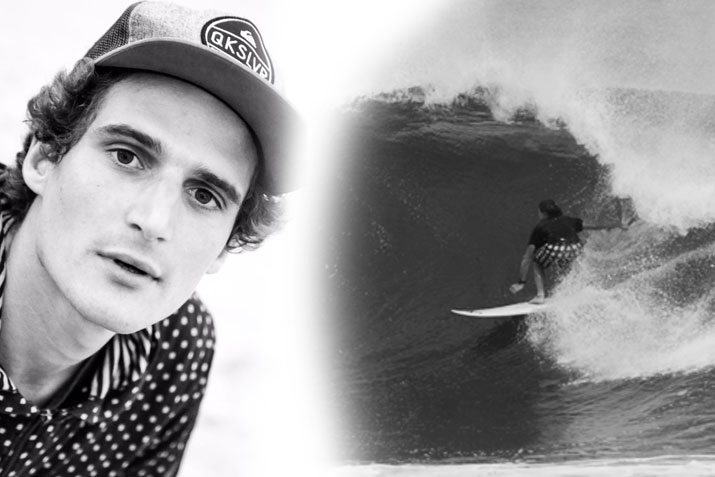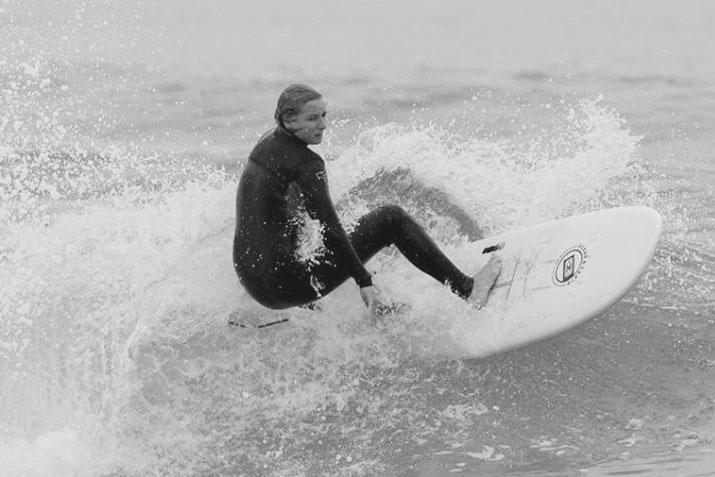 Jeromine borned in Les Landes 29 years and hasn't stopped sharing the love of her region since.
State-registered for 5 years now, she is the one would bring you to our secret spot in the high season. Spot she knows better then anyone for having surfed it from her first ride! Having acquired surf experience during her trip around the area but also Australia. That's with her patience and professionalism that she will bring you to unforgettable sessions.
With Antoine, she also takes of the surf camp maintenance, but she especially brings her positive attitude and smile to her surf campers!
42 years old, having explored Indonesia, Australia, New-Zealand, but also Mexico, Nicaragua, Costa Rica, Canaries Island, Ireland, Sardinia, in search of waves.
He is the Waterman of the team, riding any item, never know with which board he will come through for surfing.
He likes testing any kind of boards with 1,2,3,4 or without fines.
He likes also the SUP with his mate Davos, and tandem surf with his partner Pauline with who he has been part of many competitions.
He doesn't decline bodysurf sessions and with inflatable mattresses and like to face the waves in kitesurf. During the last two years, he explored another aspect of the ride, the surf foiling!
His travels and experience achieved during the last 19 years of surf instructors give him opportunity to learn you surf in security, teaching skills and patience.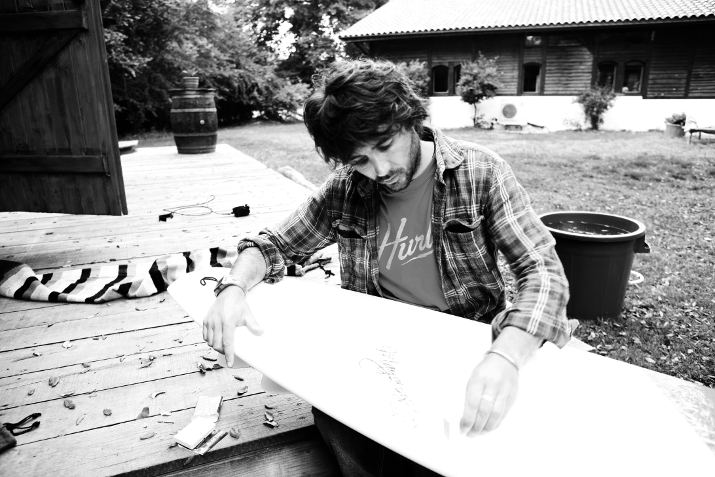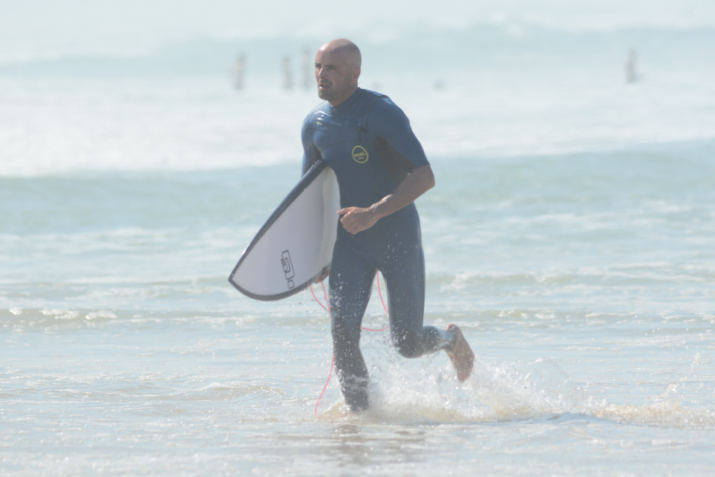 40 years old, have explored South America, Mexico, Nicaragua, Ecuador, Peru, Costa Rica but also Australia…Furthermore than his travels, he is a true technical surf expert.
He has been working with some of the greatest French surfboard shapers, he will be very grateful to share to you this other surf aspect.
His own trips are barrels, big wave riding, and ocean fishing. But he also get in touch with surf foiling!
His committed surf gives him a solid reputation among the Landes Shore's surfers.
Surf and Skate surf instructor for more than 10 years, his kindness and his perpetual good mood will be motiving you on the waves.
L'équipe du Surf Camp : CÔTÉ HÉBERGEMENT